Of Snowboarders for 
Snowboarders
Snowboardschule
Mayrhofen SMT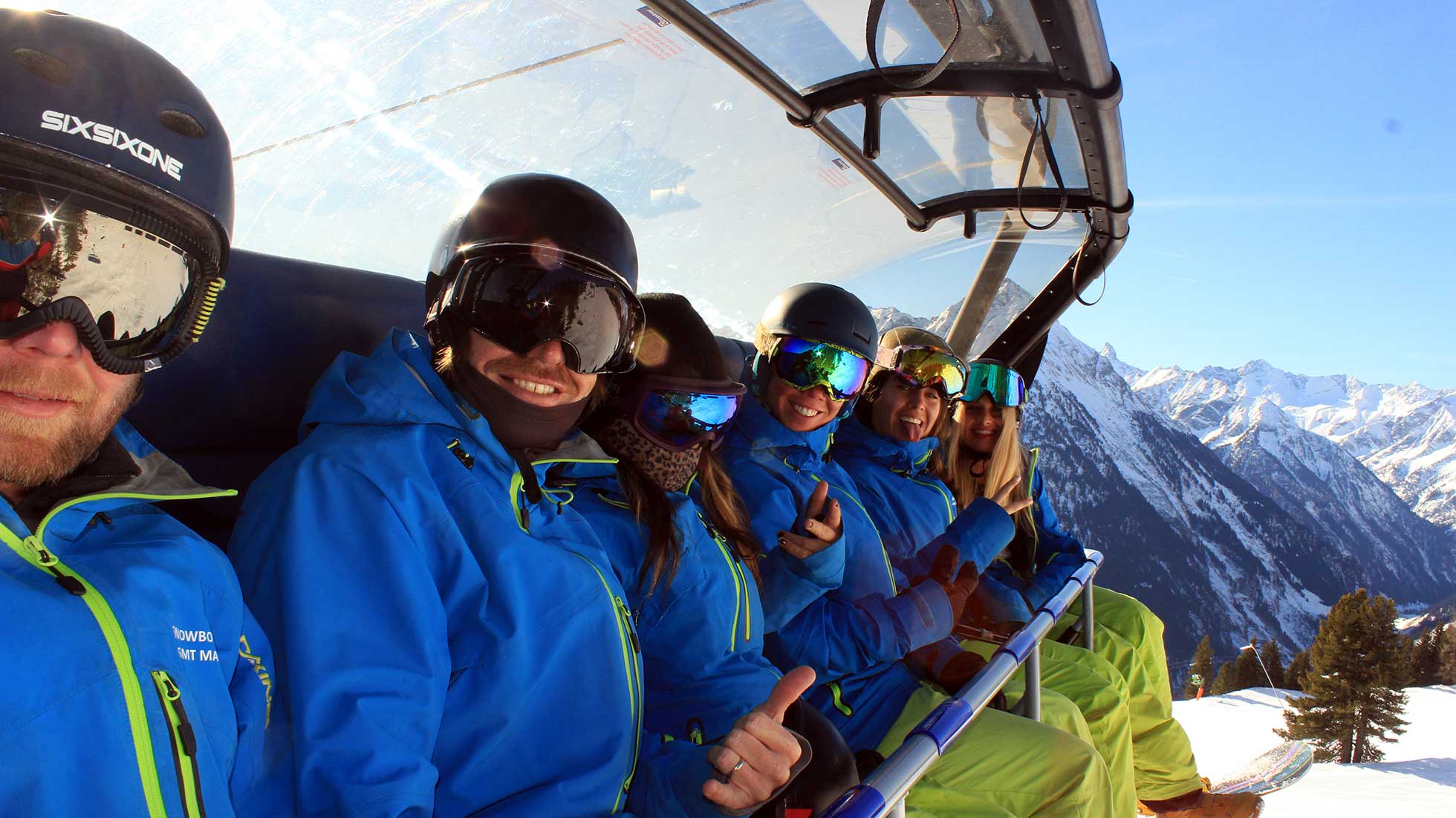 SNOWBOARDSCHULE MAYRHOFEN SMT
We are the experts, since snowboarding is all we do. Our instructors have been trained in the vary latest approaches to training and teaching. That's why we can guarantee the very best of supervision, both for kids and adults.
Through innovative training methods, we achieve maximum progress in the shortest possible time, whether for beginners, more experienced boarders or even true pros!
We offer high-quality coaching in groups ranging from 3 to 8 people.
Perfect for beginners,


more experienced boarders 

or even true pros

We can guarantee the very best of supervision
both for kids and adults
Maximum progress in the shortest possible time
through innovative training methods

Small groups


we offer high-quality coaching in groups ranging from 3 to 8 people

Private classes


we can really focus in on your personal needs

Our instructors


have been trained in the very latest approaches to training and teaching